We work on all types of watches, except counterfeits or"replicas".

We offer the following services:
Review
We carry out revisions on all types of watches, alarm clocks and clocks.
An overhaul includes the complete dismantling of the watch, the cleaning of the watch parts in a machine with different cleaning baths, the reassembly and lubrication according to the manufacturer's recommendations. The movement is tested with a chronocomparator and a first adjustment is made. Then the dial and the hands are repositioned. If requested, the case is lightly polished, the glass is changed (additional costs). Then the watch is tested with the Cyclotest (wear simulator) for a minimum of 5 days. After 24 hours of operation, the watch is fine-tuned.

We also perform a water-resistance test if the watch's characteristics allow it.
A service is recommended on average every 5 to 7 years, depending on how often you wear your watch.
Polishing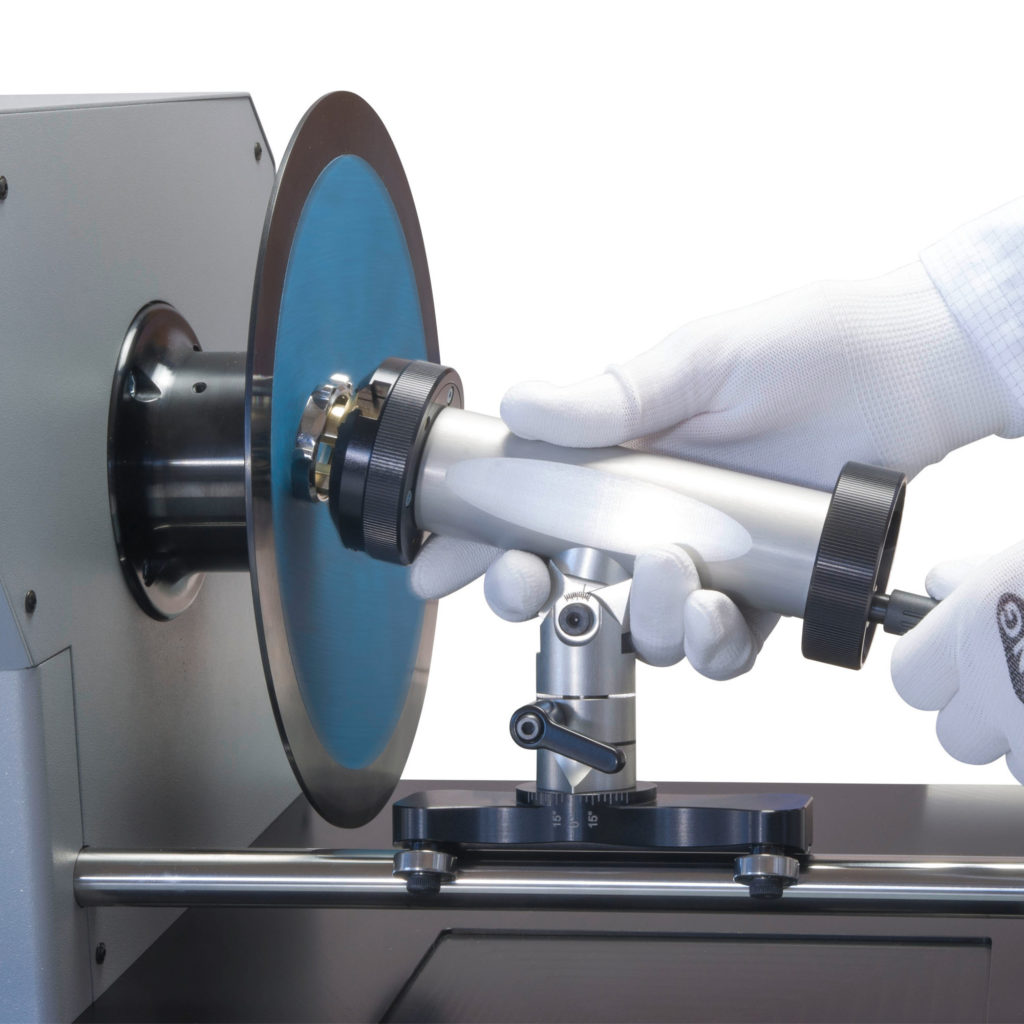 To give your watch a beautiful appearance, we can polish the case, the bracelet or the glass (if it is in plexi), in order to remove a maximum of scratches.
Polishing is only possible on steel or gold cases and bracelets.
We can add material (gold and steel) to the case or bracelet of your watch in order to correct defects that are too important to be corrected by a simple polishing
Waterproofing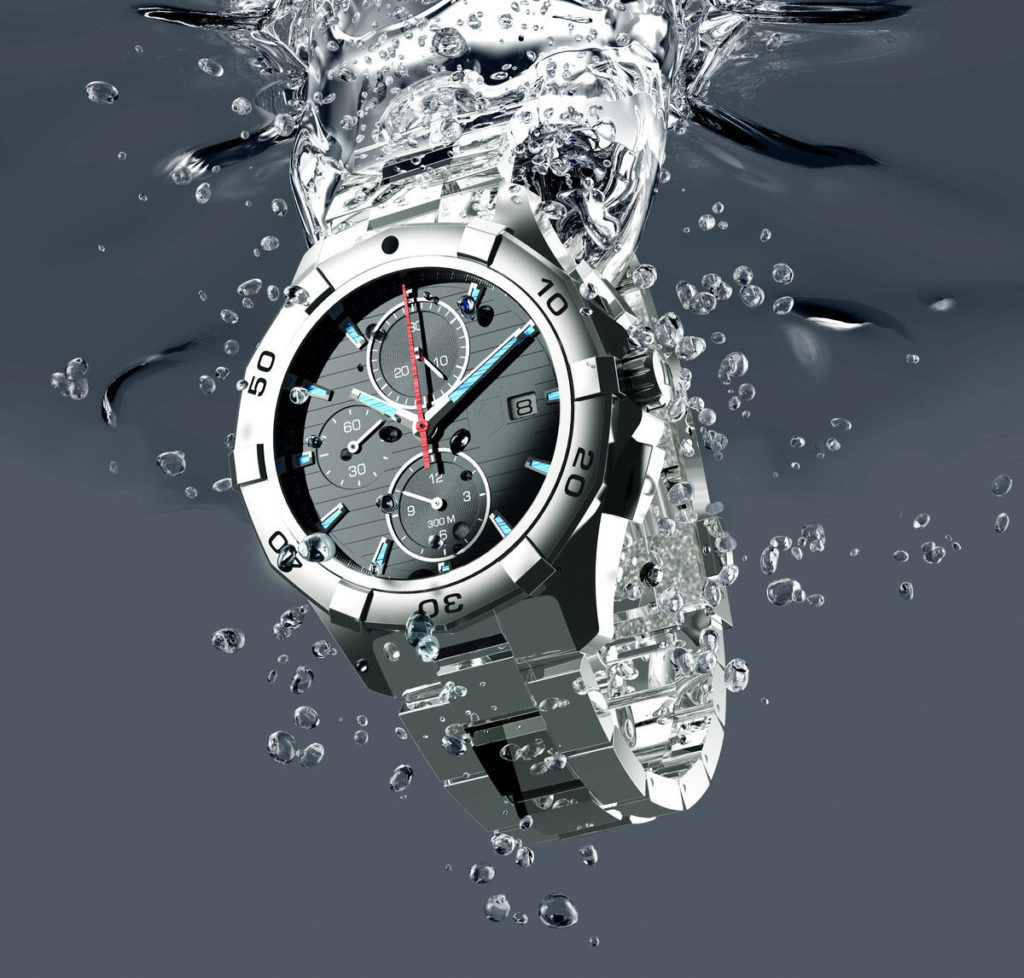 We can check the water resistance of your watch up to 10 bar (100 meters). If necessary, we can change the seals of the watch in order to correct a waterproofness defect.
A water-resistance check is necessary for any watch on a regular basis if you want to go in the water.
Battery change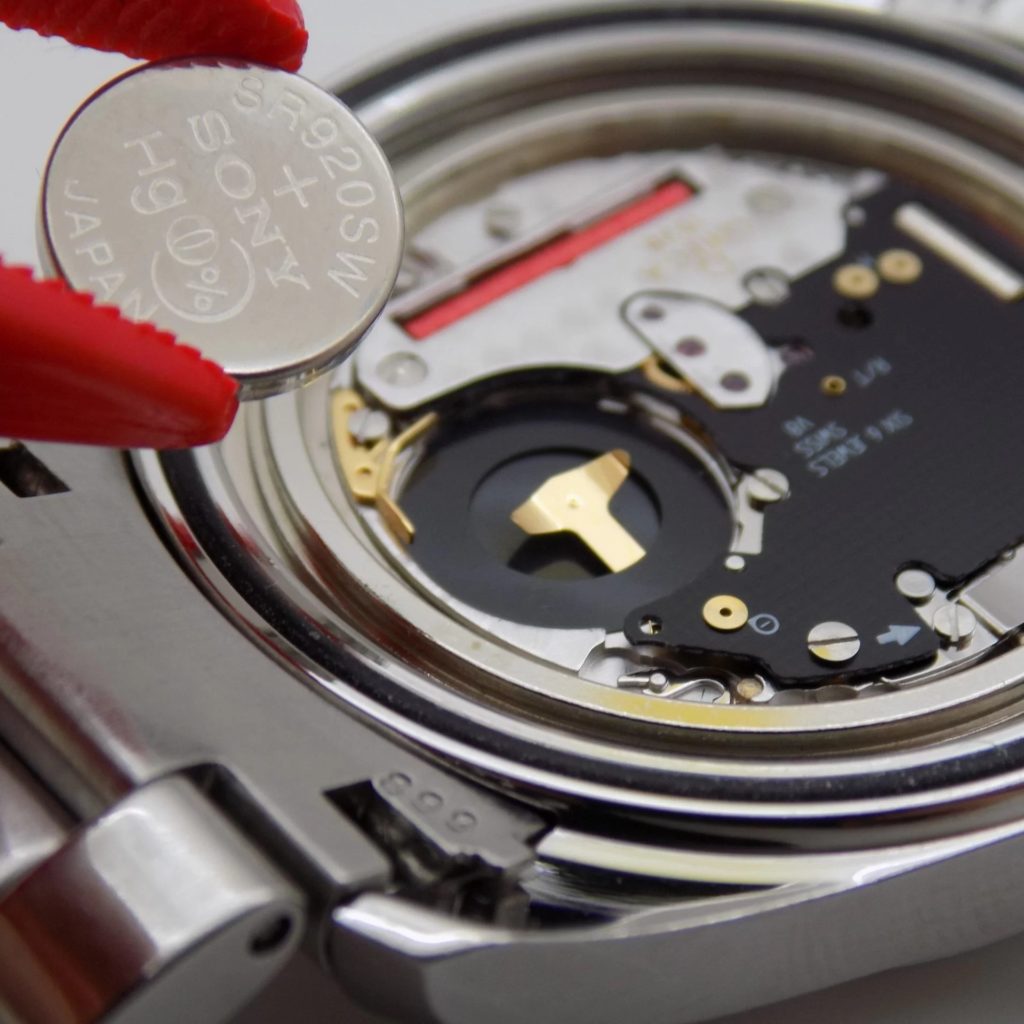 We have a wide range of batteries which allows us to change the batteries of the vast majority of watches.
Change of glass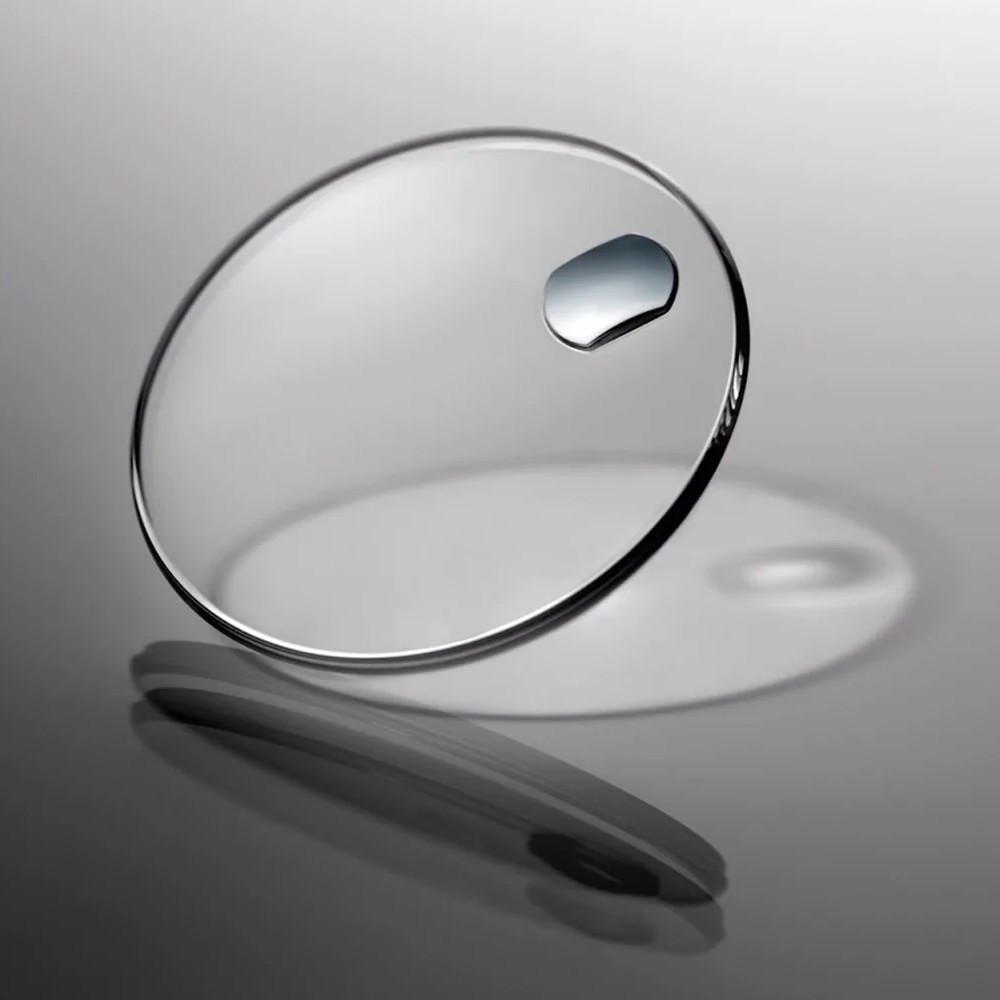 Is your glass cracked, broken or simply scratched? We can replace it if it is made of sapphire or mineral.
For watches with a plexi glass, we usually offer a simple polishing to restore its shine, but we can also replace it.
Bracelet sizing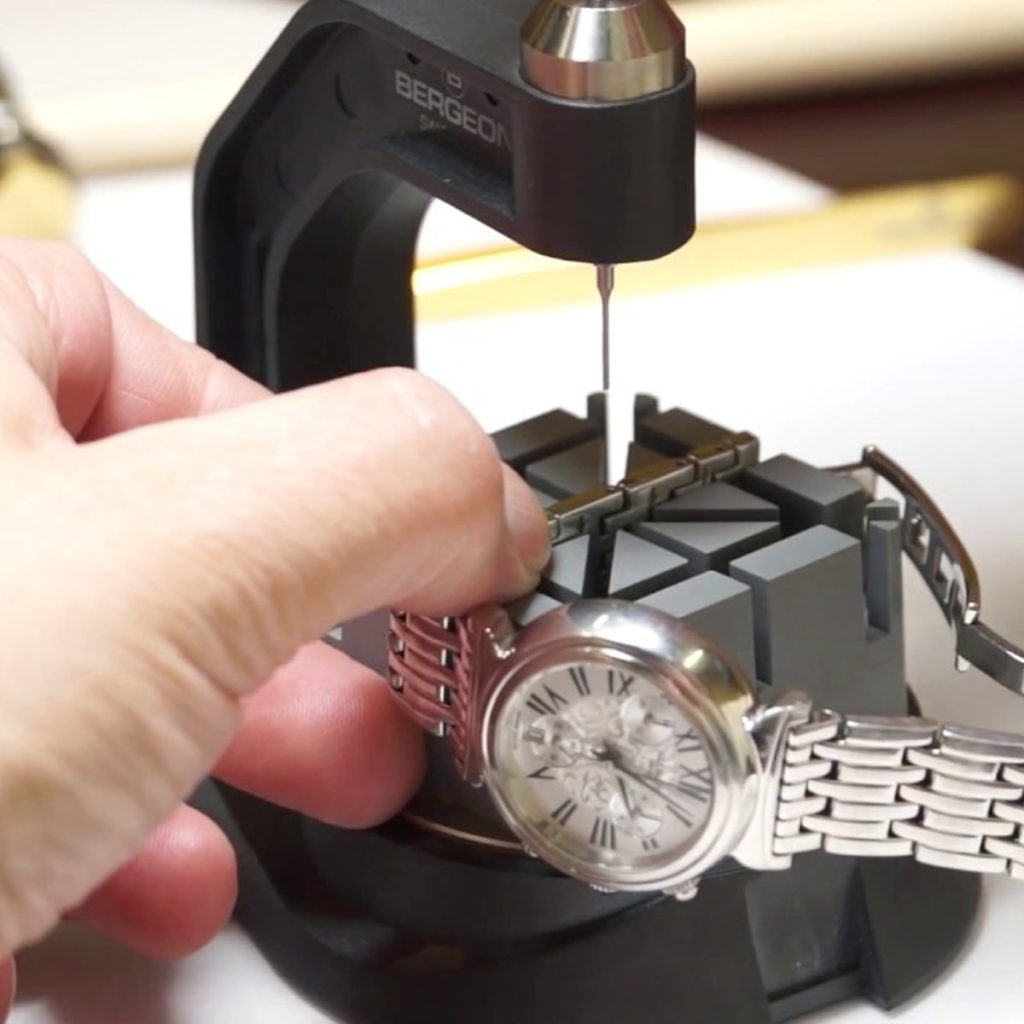 We intervene on steel or gold bracelets to remove or add links.
We can also drill holes in your leather bracelet if it is too big.
Bracelet restoration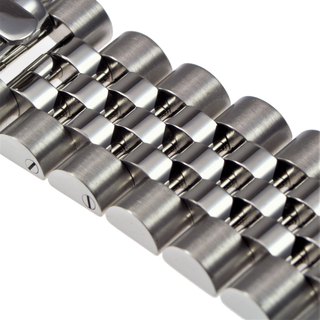 We are able to restore Rolex Jubilee and Oyster steel and gold/steel bracelets to correct the stretch caused by the wear of the pins that structure the bracelet. Each pin is replaced and the bracelet is then polished.
For other types of Rolex bracelets, contact us.
Clocks repair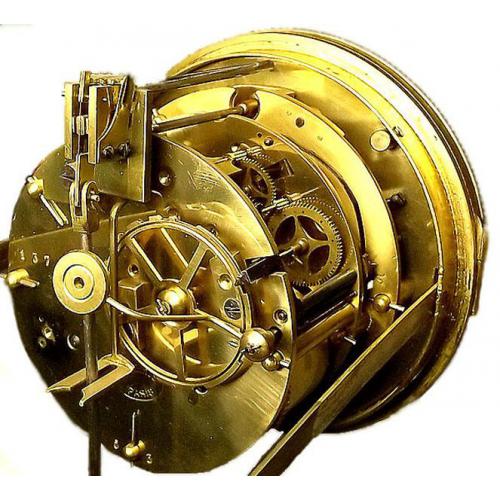 We are equipped to repair and overhaul clocks.
We can restore your clocks and remanufacture parts that are damaged or missing.
We guarantee our work on clocks for 5 years.
3D Design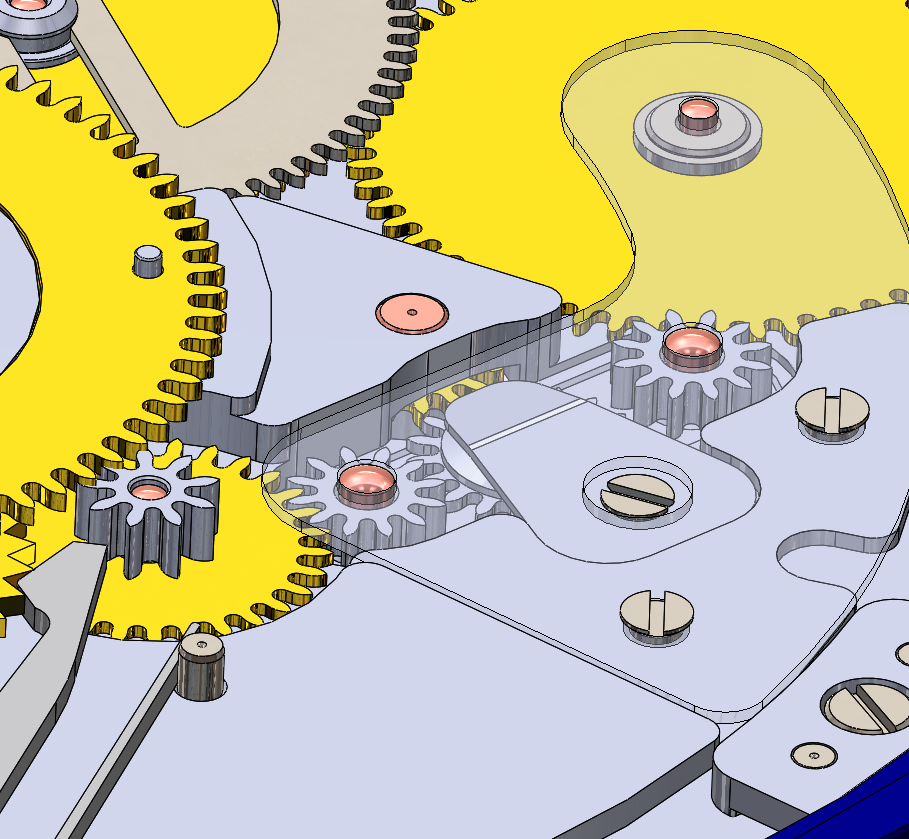 We propose to accompany you on 3D creation projects.
We can design and model from a "design" perspective but also from a technical perspective. We can produce drawings with dimensions and tolerances for industrial production, small or large scale.
You can't find the service you need, you have a very specific request or you just want to get a quote? Contact us for a quote!